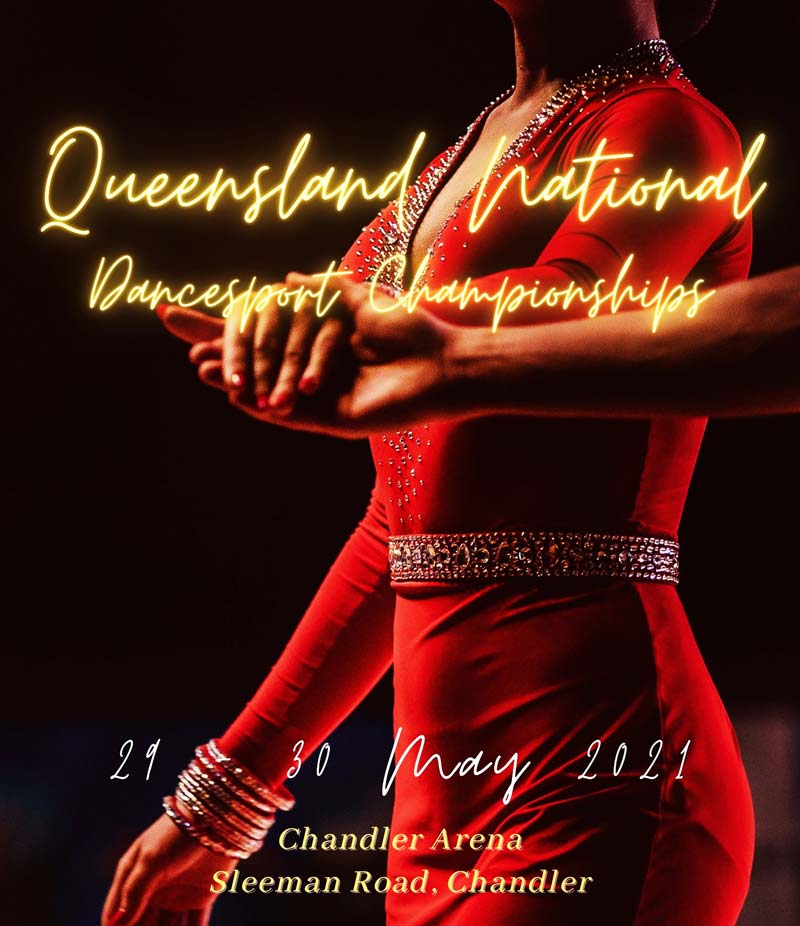 2021 Queensland National DanceSport Championship
Competition Magazine
5 days till Entries Close
20 days to go
---
DanceSport Queensland is excited to announce the Queensland National DanceSport Championships (Queensland Open) will be held on Saturday 29 & Sunday 30 May 2021.
Queensland's signature event will be held at Chandler Arena at the Sleeman Sports Complex.
---
Saturday 29 May - Queensland Open Family Day
**Free Spectator Admission
**Dress-up in your favourite costume
Saturday will be our Family Day, where Under 16 and Recreational competitors are able to dress up in costume. Saturday also comes with FREE ADMISSION to the venue. Please download free Spectator tickets through the DSA Spectator Ticket system.
For more information visit the DSA Blog article about this fabulous fun day, Click here!
---
How to get there ...
---
---